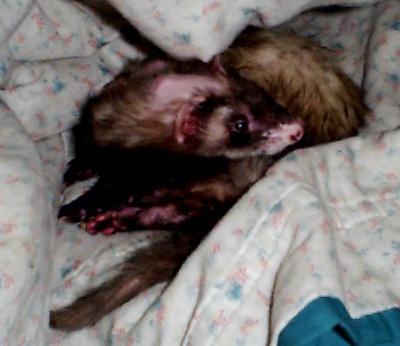 He was generally pretty healthy, except for stiffness in his hind legs
and very bad teeth.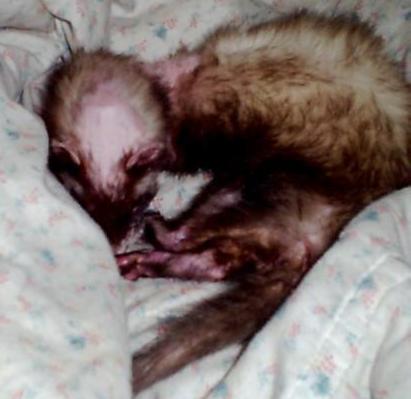 One thing for sure though, he never missed an opportunity for treats.
Raisins, Fruit Loops, even pasta on occasion.
He always made sure he got his share.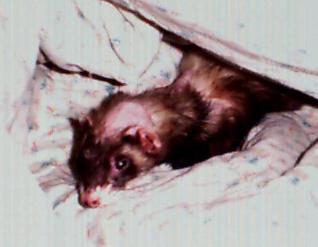 He was also a very loving little guy, all you had to do was pick him up and
you were being showered with sweet little Gimbit kisses.
He loved to give kisses.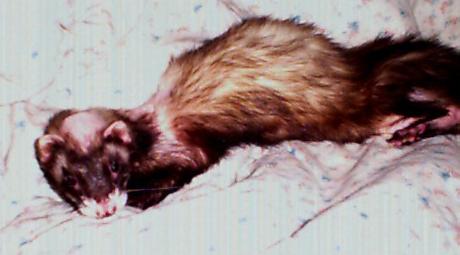 As he grew older, It was becoming apparent he wouldn't be with us
for much longer.
Walking became increasing difficult ,and he was losing weight fast.
He just didn't seem to have the energy to eat anymore.
Mom mixed special food for him, and he barely took interest in that.
We knew the time was coming soon for him to join his brother Titan.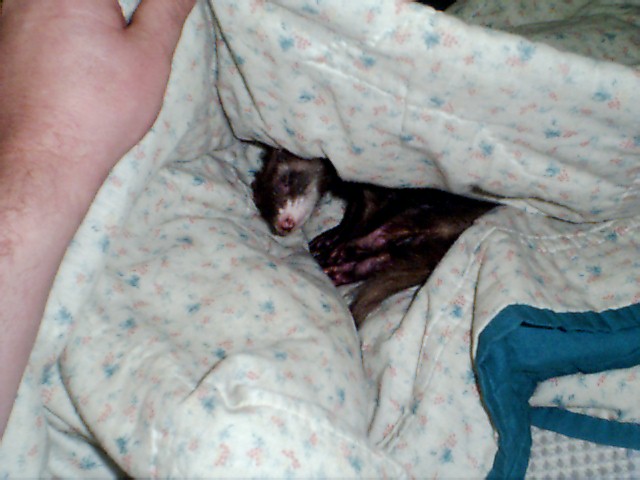 The last week of his life, mommy held him in her lap, wrapped in a
baby blanket, he could barely move, even to make it to the litterbox.
Mommy handfed him and carried him to the litterbox if he needed to go.
It was very sad to see him that way. Mommy cried, knowing
we would have to say goodbye to him soon.
Dad called Judy, the ferret shelter operator and, a couple days later,
they brought Gimbit to be put to rest.
He is buried next to Titan, along with his favorite toy and treats.
You are missed and loved our special boy,
and will never be forgotten.