I am the newest member of the fuzzy family here, and this is what I can tell you about myself (or at least what the info my new mom and dad got for me).
I am about 1-1/12 years old, I was originally bought by a man that couldn't spend anytime with me, do was given to a lady who had no idea that I needed extra love and attention.
You see, I was told that I was a vicious biter, and that's why no one let me out to play. Of course, watching everyone else get out made me crazy. I have to admit that I did bite and I bit pretty hard too (I drew blood from Mom the first time I met her) but that was because no one ever taught me that people skin was so much thinner then ferret skin.
Well I know that now and I get to play with Mom and Dad all the time now (and some other ferrets too).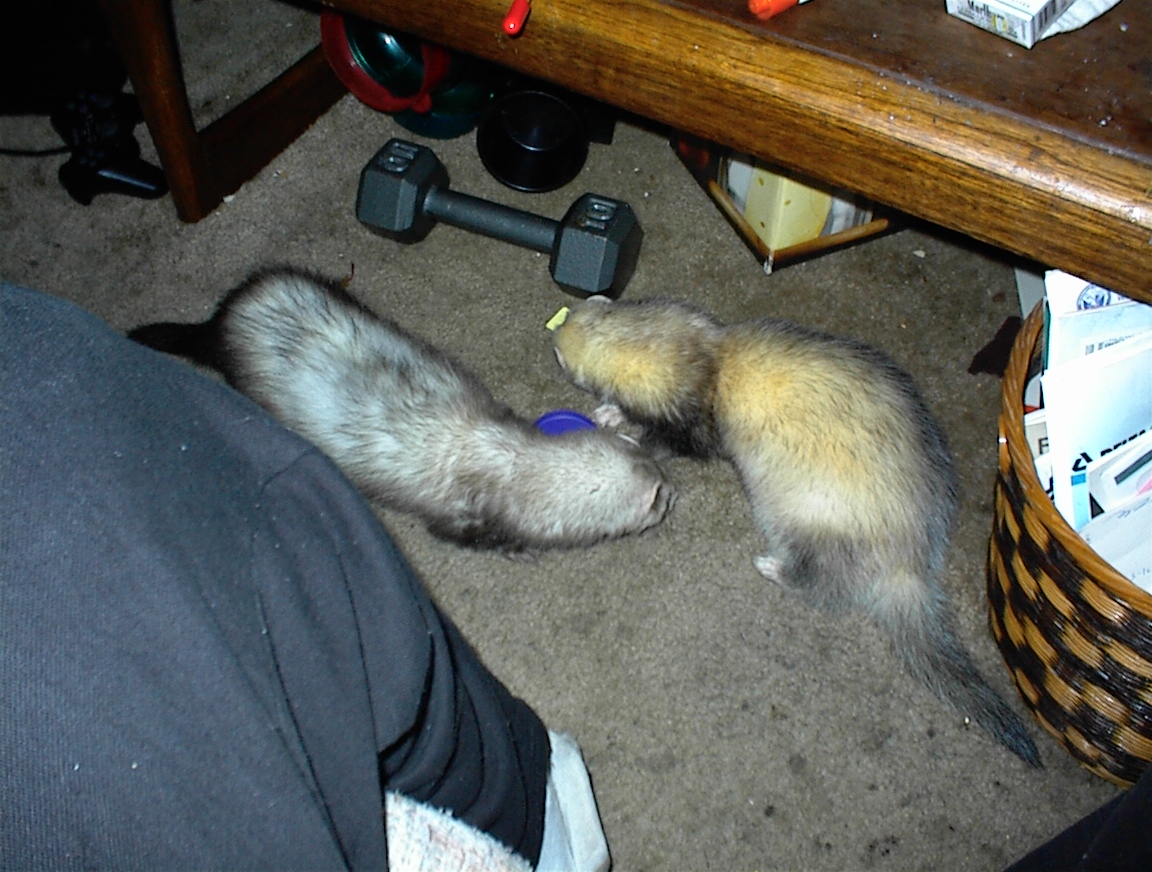 Here I am playing with my new brother Tank.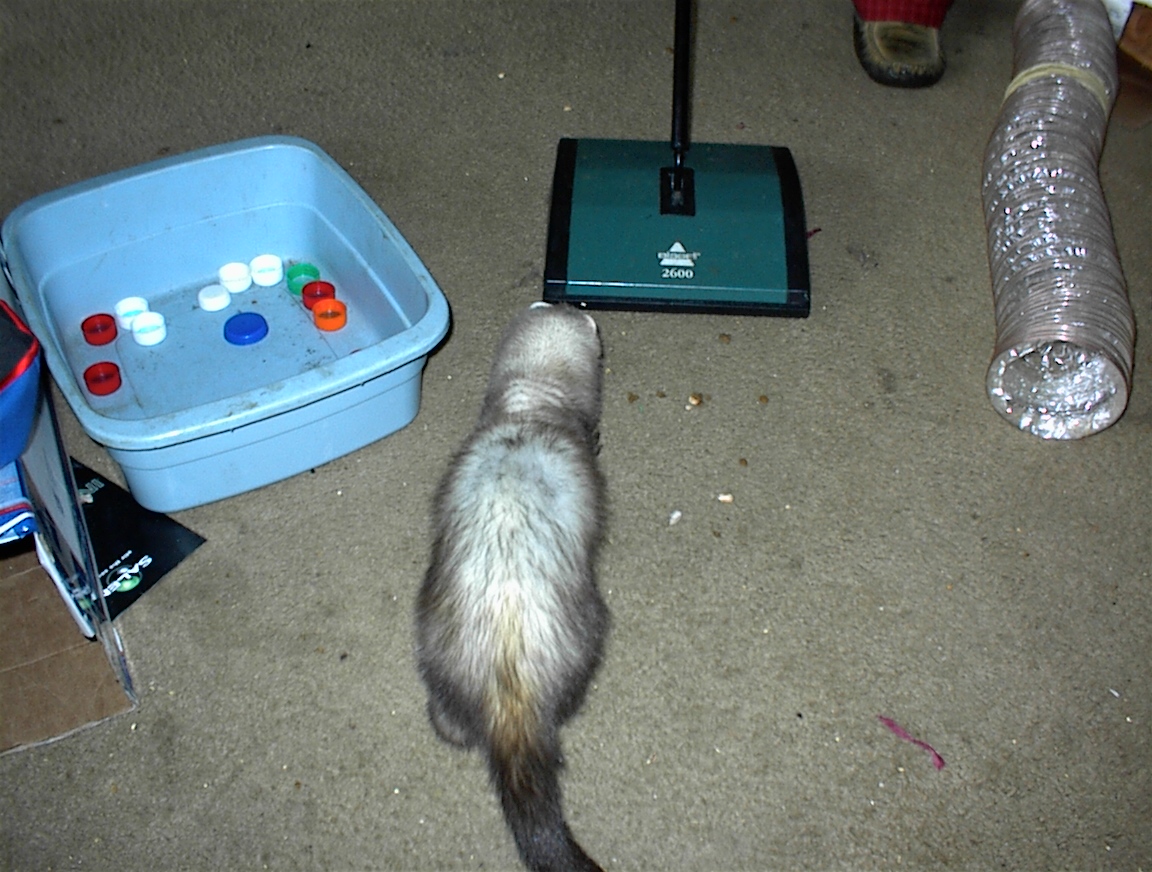 Here I am helping mom clean up one of the messes I made.